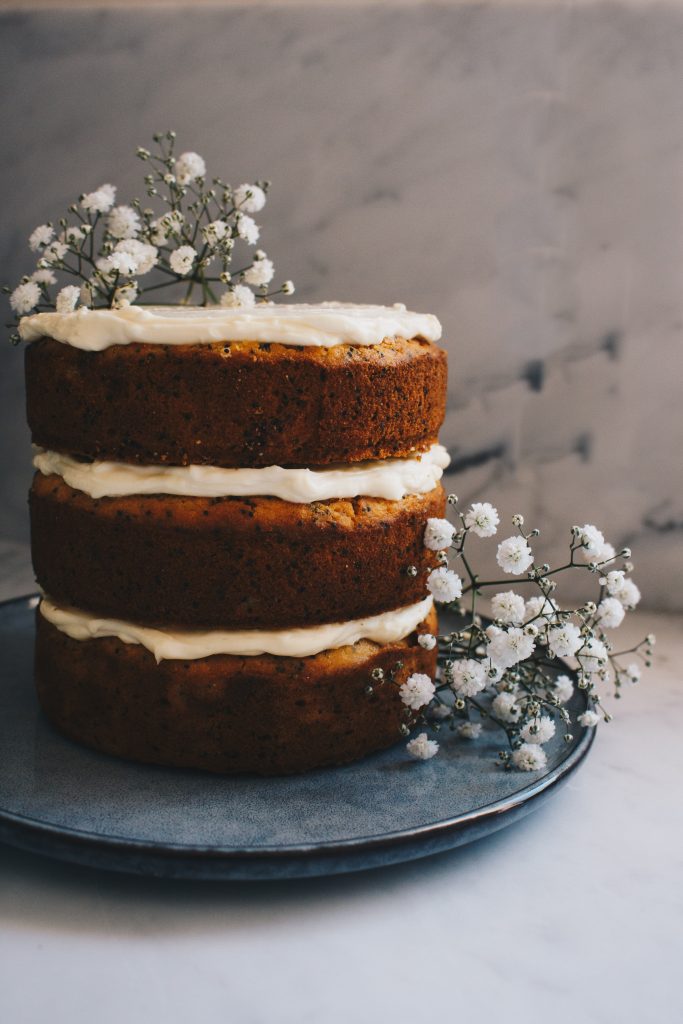 It's party time here, but probably not for what you're thinking…
Three crazy good things have happened to me recently. The cause for party time and eating this Orange and Poppy Seed Layer Cake ;)
I'm eating mushrooms (new fave food)
I'm eating cauliflower (like every meal)
And I've been dabbling in garlic
Oh yeah, and it's all been symptom-free!
For a long time, I've been resigned to the fact I would never enjoy high FODMAP food symptom-free again. Six years of low FODMAP, may as well be forever, right? Wrong actually.
After over a year of active gut healing, I've successfully reintroduced these foods, and a few others are on their way to permanency in my diet (stone fruits, figs, asparagus, yum). As a fussy child, I never ate most of these foods, and going low FODMAP meant they remained untouchable.
But not anymore!
I wish I could go on to tell you my solution, the remedy or how-to guide on healing your gut. But if you're like me, and read everything you can pertaining to the gut, you'll already know there isn't one. There is no magic fix. No one-size fits all solution.
What I can share is some insight into the four things I changed last year. These four things (I think) played a big role in healing my gut, and they all have one unsurprising common thread… more of the "good things."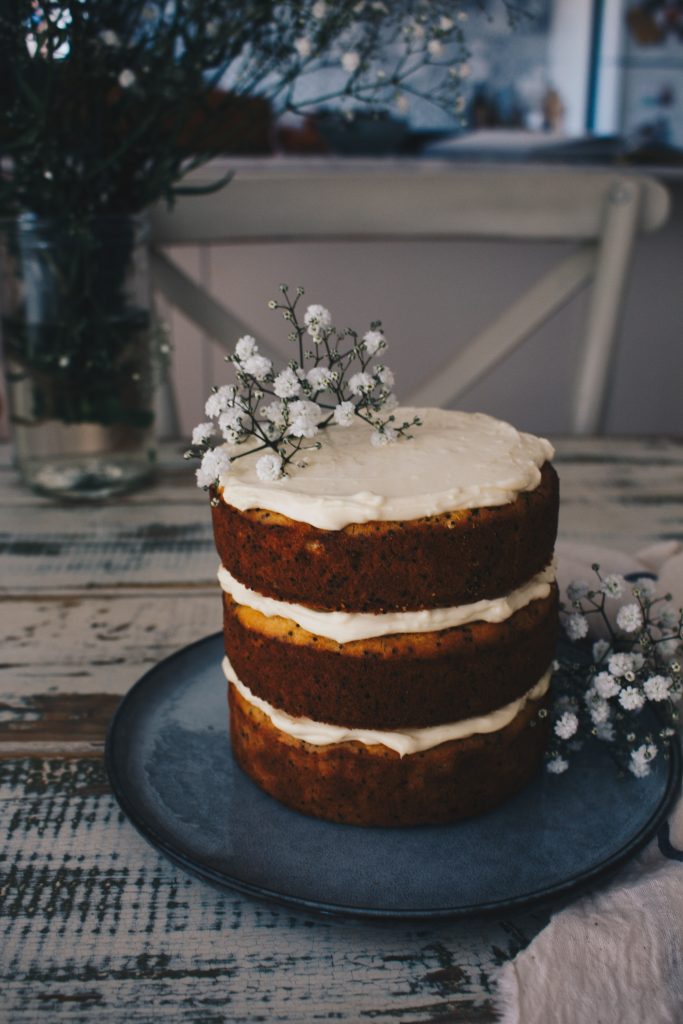 So the first thing was to live by the mantra "variety, variety, variety." Of all the good foods I could eat, I ate them all. This primarily meant eating different vegetables, grains, nuts and seeds, and was all about getting as many "good things" into my body as possible. You'd be surprised how many foods you forget you can eat, and equally amazed by the newly researched foods you'll find green on the Monash FODMAP app… A couple of slices of beetroot, tigernuts, millet, a quarter cup of lentils, radicchio (check out my radicchio salad recipe here), 15 grams of artichoke, a quarter cup of butternut squash, 10 activated cashews, and the list goes on.
The next thing I did was dose up on vegetables. I already ate a lot of vegetables but I increased it – the quantity and frequency – and thus ate less meat, dairy and non-veg carbs in the process. This wasn't easy, particularly when feeling limited by FODMAPs. But I had a mantra to help that.
I also turned to organic foods where possible, mostly with vegetables, meat and eggs. Luckily with a lovely Sunday farmers market up the road, this hasn't been too onerous, but it does need to take some budgeting into consideration.
Lastly, I gave the "good things" a boost. This came in the form of 1) supplements tailored to my needs (easy-peasy, with the help of my ace GP), and 2) an increase in naturally present prebiotics and probiotics (extremely challenging, as many of these are high in FODMAPs).
So is my gut healed? Do I eat whatever I want? I don't think I'm there yet, and nor do I think I will be eating onion anytime soon. This has been a long slog and I'm not letting anything come between me and my healing gut. But do I feel good? Hell yeah. The best yet, and life already seems a little easier…
What have you changed to help your gut? I'd love to hear your story.
I owe a lot of credit to my 'holistic-minded' GP for this, so feel free to get in touch should you like a recommendation.
I hope you enjoy this cake, it's amazingly soft, citrusy and an all-round crowdpleaser, and it's still gluten free and low FODMAP!
Orange and Poppy Seed Layer Cake with Cream Cheese Frosting
Serves 8-12
Cake
1 whole orange, skin and all, roughly chopped
3 eggs
1/2 cup caster sugar
1 1/4 cup white rice flour
1/4 cup tapioca starch
2 tsp gluten free baking powder
2 tbsp poppy seeds
110g unsalted butter, cubed and softened
110g yoghurt of choice
Frosting
200g lactose free cream cheese
2 tbsp yoghurt of choice
2 tbsp rice malt syrup
Juice of half an orange
Preheat oven to 170C and grease and line your cake tins. For the layer cake pictured I used three small 12cm cake tins. You could also use two medium (15-18cm) tins or one larger (20-23cm) cake tin.
Begin by pureeing the orange in a food processor, and set aside. Beat the eggs and sugar until light and fluffy. Sift in the flours and baking powder, add the butter and poppy seeds, and beat until you have a smooth mixture. Fold the yoghurt and pureed orange in until just combined. Pour mixture into the cake tins and bake for 45 minutes, or until a skewer comes out clean. If you're using larger cake tins, you may need to bake for up to 60 minutes – just use the skewer to check.
If you're creating a layer cake, allow the cakes to fully cool on a wire rack and prepare the frosting by beating all the ingredients together. With a sharp serrated knife, slice off the tops of each cake where it has domed in the baking process – be sure to keep these off-cuts for cake-assembling-snacking ;). Smear the frosting on each layer, stacking as you go. And if you're feeling adventurous, create a 'naked cake' by covering the outside with frosting and scraping it back so you can see parts of the cake.
Enjoy!